Sunday, July 23, 2:00-5:00 PM (Pacific).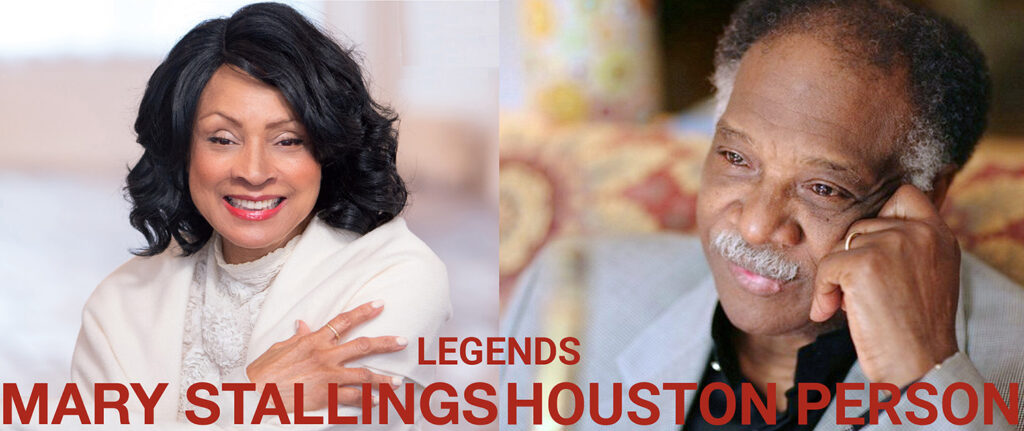 Mary Stallings
Flying in from San Francisco will be singer Mary Stallings, whom the NY Times called, "…perhaps the best jazz singer singing today…"!

Mary was discovered in 1954 by the legendary Dizzy Gillespie. She sang with many of the famous jazz artists of the day, including Ben Webster, Louis Jordan, Billy Eckstine, Wes Montgomery and Cal Tjader, and shared the stage with Joe Williams, Tony Bennett and Ella Fitzgerald.

Mary spent three years with the Count Basie Band, before retiring at age 33 to raise a family.

Since emerging from retirement, Mary has recorded albums with some of the great jazz pianists, including Gene Harris, Gerald Wiggins, Monty Alexander, Geri Allen and Eric Reed!
Houston Person
Houston Person, coming with John Di Martino from NYC, has recorded more than 75 albums as a bandleader. He has recorded with Charles Brown, Ron Carter, Bill Charlap, Lena Horne, Etta Jones, Lou Rawls, Janis Siegel, Horace Silver, Dakota Staton, Cedar Walton, Grant Green, Johnny "Hammond" Smith, and Richard "Groove" Holmes.
John Di Martino
"John's soul and being come straight through to his music, the jazz world needs him! "
– Sheila Jordan (NEA Jazz Master)
"John Di Martino is one of my absolute personal favorite pianists of today. His music is an honest outpouring of light! "
– Benny Green (Jazz Pianist)
"John di Martino's middle name should be 'taste', for he conveys that quality in both solo and supportive roles, in jazz as well as Latin music."
– Ray Barretto (NEA Jazz Master)
"John DiMartino is a first-call veteran of the New York City jazz scene. This multi-recorded artist has long been a favorite of singers for his gigantic ears and intuitive, uncluttered playing—rare gifts that also enhance any instrumentalist he accompanies or arranges. DiMartino is a fine musician who sounds less interested in technical pyrotechnics than in mining a melody for its original intent—whether he's arranging or playing, he lets the essence of a song speak for itself. "
– All About Jazz
---
Purchase Tickets
We have kept ticket prices low! Please consider an additional donation in the ticket purchase form below!
Attend in Person, or by Live Stream!
$25 to attend in-person
$0 for LAAC members
$15/student
$10 to view the Live Stream
The different ticket options reveal themselves as you complete the form. We have kept the ticket prices low, so everyone can afford to attend, but to break even, we will need help with donations, which are tax-deductible (confirm with your tax preparer). The donation section in the form below is just after the section where you select how many tickets are are purchasing.
If you make a donation and would like to download a Donation Receipt for you tax records, you will find a download link in your receipt.
Be sure you enter the names of everyone in your party in the space provided in the ticket purchase form below, so we can make check-in easier.
If you have any questions, click on the Live Support button (lower right), or email: Dave@JazzSalon.org.
The concert will be presented in the 3rd floor Centennial Ballroom of the Los Angeles Athletic Club. Parking Garage entrance: 646 South Olive Street L.A. 90014.
An optional Champagne Brunch will be served from 11:00 to 2:00 PM, in the Invention restaurant (on the same floor as the concert) with the concert following, from 2:00 to 5:00 PM.
The Champagne Brunch menu is below and reservations are encouraged, by contacting Toni Mendoza, at toni.mendoza@laac.net, or 213 630 5200.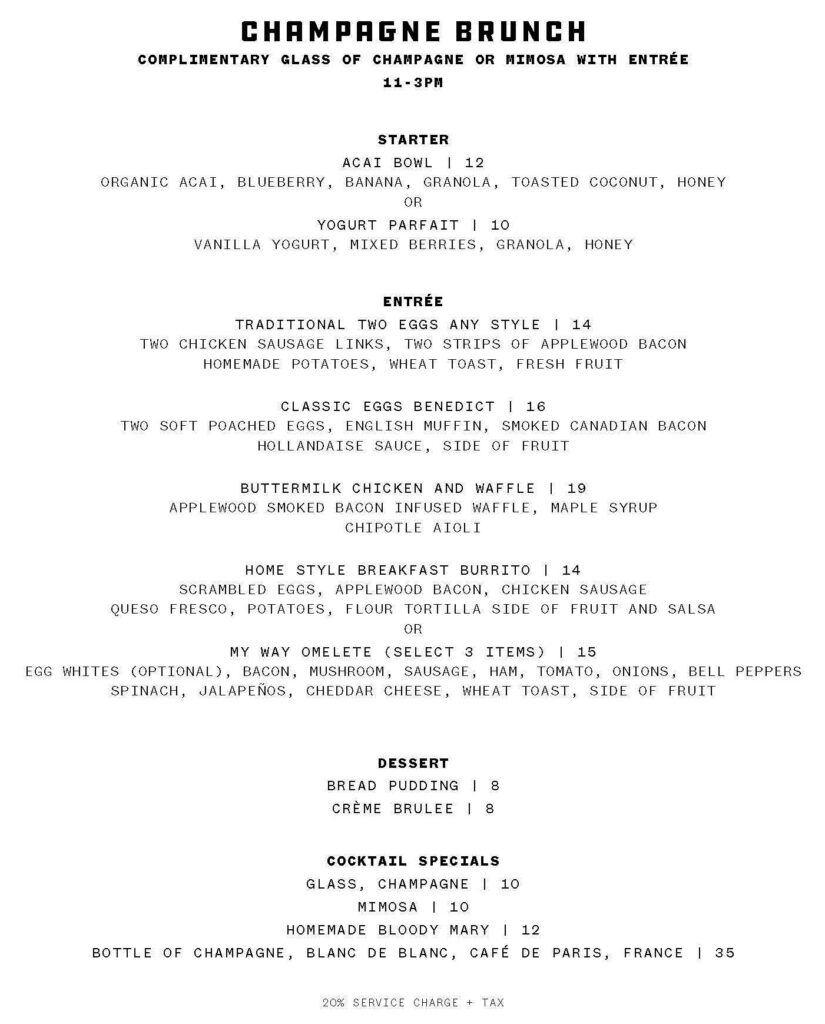 Beautiful hotel rooms are available at the club at a special discount rate. Call the front desk, 213-625-2211, and provide the guest code: JAZZ.
Secure, indoor parking is available at the club, 646 South Olive Street LA 90014, with a $10 validation. Valet parking available for $35, with validation.
---
Please complete the form below, if you are not already on our mailing list, and would like to find out about our future live jazz concerts.
---
---