April 23 Concert Tribute to Betty Hoover and Two Decades of Live Jazz at the A Frame.
Sunday, April 23, 2:00-5:00 PM (Pacific).
---
SCROLL DOWN FOR TICKETS!
The tribute concert will be held on Sunday, April 23, from 2:00 to 5:00 PM Pacific at the downtown Los Angeles Athletic Club.
An optional Champagne Brunch will be served from 11:00 to 2:00 PM (menu is below, under the ticket purchase form). Reservations are encouraged, by contacting Toni Mendoza at toni.mendoza@laac.net, or 213 630 5200.
The address of the Athletic Club Parking Garage is 646 South Olive Street L.A. 90014. Parking will cost $10, with validation. Valet parking at the parking garage is available for $25.
The Athletic Club has beautiful hotel rooms. Those are available at a discount to those attending the tribute concert, by calling 213 625-2211, and using the password, "Jazz".
Food and beverages will be available. Details will be posted as soon as possible.
In-person and Live Stream tickets are available below. LAAC members may attend at no charge, but a reservation (below) is required.
Purchase Tickets Now To Attend in Person, or To Live Stream!
Tickets are $25/person, $15/student, or $10 to view the Live Stream. Attendance is free for LAAC members, but members need to reserve their seats below. The different ticket options reveal themselves as you complete the form. If you have any questions, click on the Live Support button (lower right), or email: Dave@JazzSalon.org.
There will be no paper tickets issued. After your purchase, your name will be added to the check-in list. Be sure you enter the names of everyone in your party in the space provided in the ticket purchase form below, so we can make check-in easier. Thank you.
---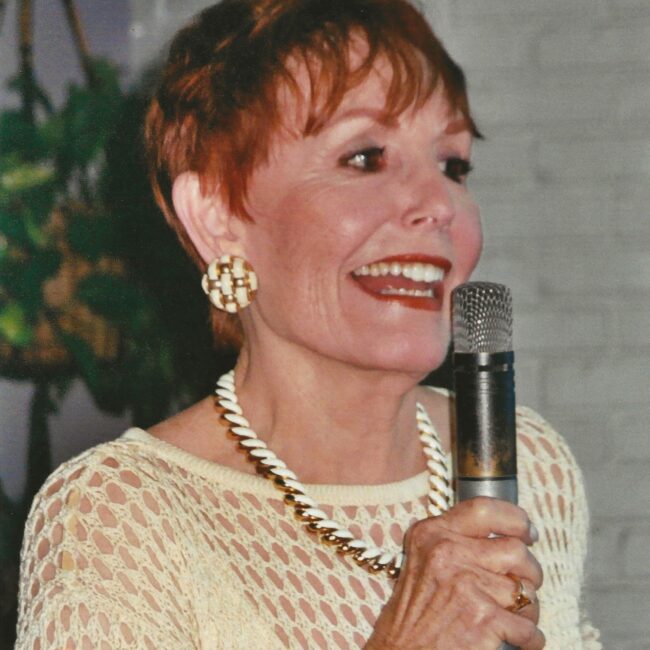 For nearly 20 years, Betty Hoover presented Jazz at the A Frame in her home in the Hollywood Hills. In the process, she created a community of jazz lovers and musicians, who loved the A Frame jazz series, with its informal intimacy, and friendships, and loved and revered their dear friend, Betty.
Over its lifetime, the A Frame presented nearly 500 world-class jazz artists.
Four of those artists, Rickey Woodard, Clayton Cameron, Stu Elster and Mike Gurrola, will form the core quartet for the tribute, and many others have been invited to sit in.
One of Betty's favorite singers, Denise Thimes, will be flying in for the tribute!
The music will be great, but most importantly, the tribute will be an opportunity for the community of A Framers to come together, share memories, and celebrate the woman who gave pleasure to so many jazz fans in Los Angeles.
Rickey Woodard
Appeared at the A Frame 27 times, and at the very first A Frame Concert!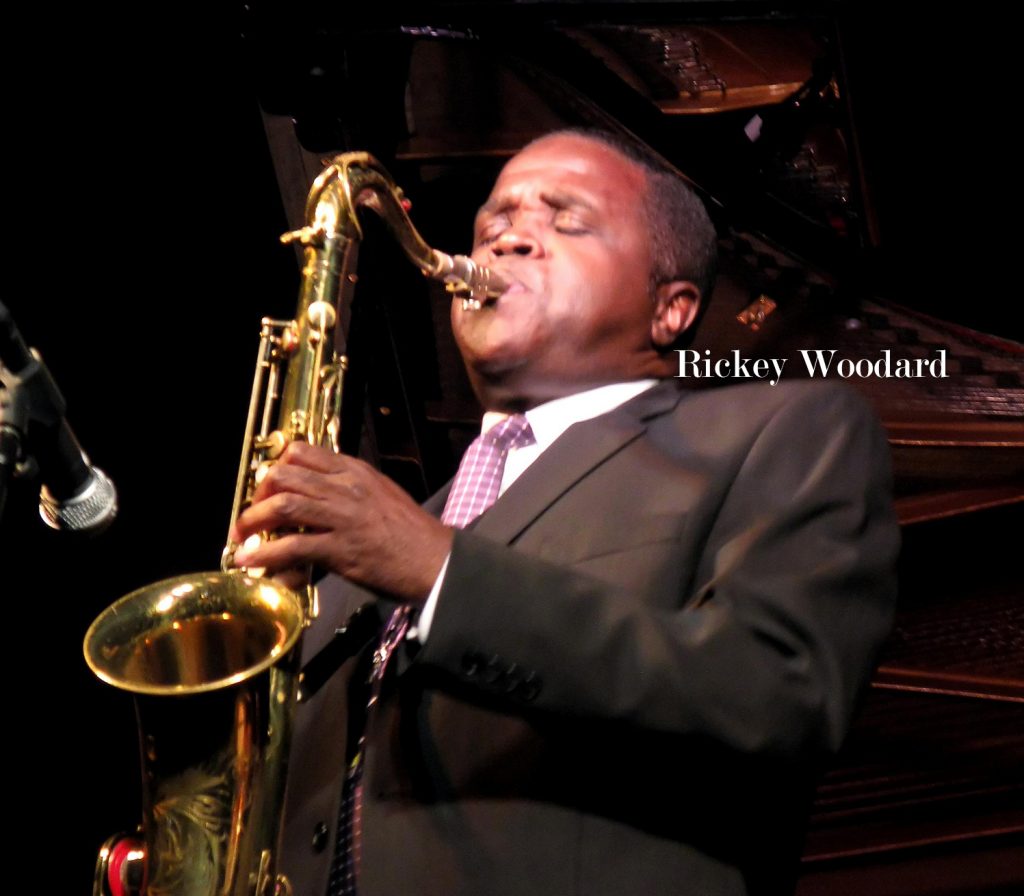 After spending 7 years with Ray Charles, Rickey played with world renown artists, including Frank Sinatra, Ella Fitzgerald, Duke Ellington, Diana Krall, B.B. King, Leon Russell, Michael Buble, Gladys Knight, Kenny Burrell, Cedar Walton, Horace Silver, John Legend and Ernie Watts.
Clayton Cameron
Appeared at the A Frame 15 times!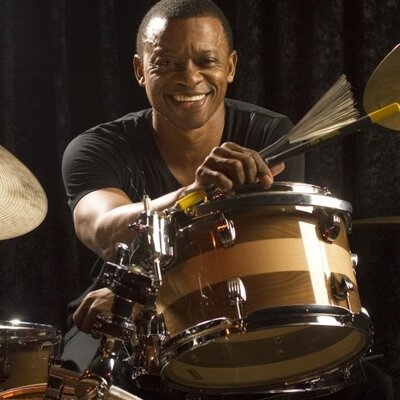 Clayton toured with all three members of the "Rat Pack" (Sammy Davis Jr., Frank Sinatra and Dean Martin), George Shearing, Joe Pass, and Joe Williams. During Cameron's 20 years with Tony Bennett, he won a the first Grammy for a live album, "Tony Bennett Unplugged". As Tony Bennett's drummer, Clayton performed with many great artists including Frank Sinatra, Billie Joel, Sting, Mariah Carey, Brandy, the Back Street Boys, James Taylor, K.D. Lang, Elvis Costello, and Ricky Martin.
Mike Gurrola
Appeared at the A Frame 12 times!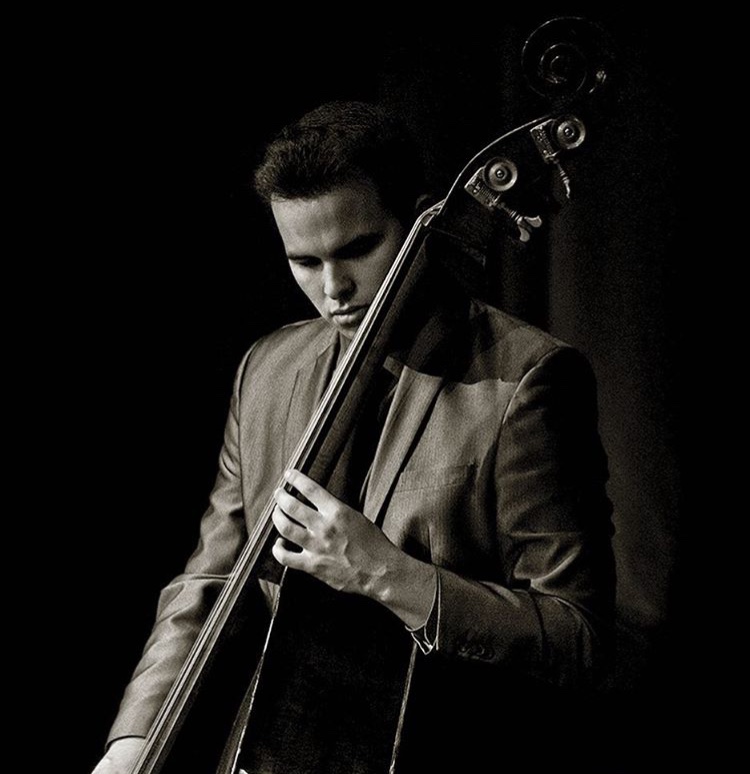 Young Mike Gurrola is already a sought after bass player by some of the premier jazz musicians, including Benny Green, Ralph Moore, Harold Mabern, Roy McCurdy, Willie Jones III,
Pharoah Sanders, and Benny Golson!
Denise Thimes
Appeared at the A Frame 11 times!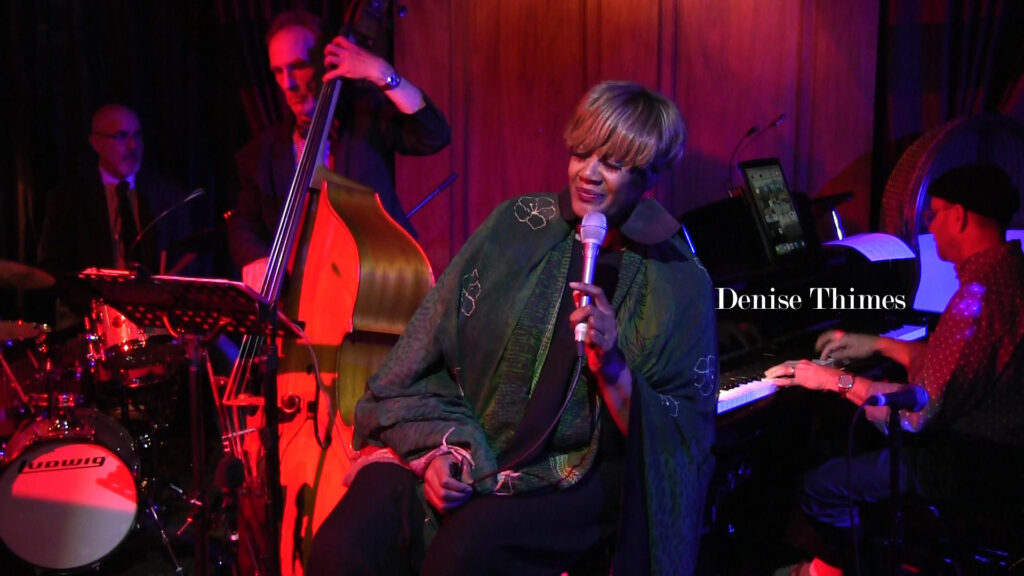 Denise has sung with Wynton Marsalis and the Jazz at Lincoln Center Orchestra, trumpet great Clark Terry, James Moody, Houston Person, Jimmy & Tootie Heath, Bobby McFerrin, and Bucky Pizzarelli. She has sung for the Queen of Thailand, Queen Elizabeth II, President George W Bush, and Aretha Franklin!
Stu Elster
Appeared at the A Frame 4 times!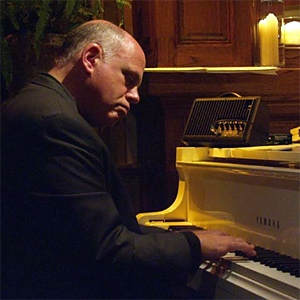 Stuart Elster has performed or recorded with Donna Summer, Melissa Manchester, Rickie Lee Jones, Chaka Khan, Nicolette Larson, Glen Campbell, Paul Anka, Willie Bobo, Jimmy Witherspoon, Connie Stevens, Carmen McRae, Helen Reddy, and the Smothers Brothers, among many others.
Stu served as Assistant Conductor and principal keyboardist for the national companies of "Dreamgirls" and "The Lion King".
---
The concert will be presented in the beautiful 3rd floor Centennial Ballroom of the Los Angeles Athletic Club.
Food and beverages will be available, from 11:00 AM to 8:00 PM. Reservations are not necessary.
Beautiful hotel rooms are available at the club at a special rate. Call the front desk, 213-625-2211, and provide the guest code: JAZZ.
Secure, indoor parking is available at the club, 646 South Olive Street LA 90014, with a $10 validation.
Let me know, by emailing me (Dave at JazzSalon dot org), if you would like to find out about Los Angeles Athletic Club membership. It's a great value on its own, but even more valuable if you attend the Thursday Night Jazz Salon, which is free to LAAC members and hotel guests!
---
NOTE: WE PRESENT LIVE JAZZ EVERY THURSDAY NIGHT, AS WELL AS "A-FRAME-STYLE" SUNDAY JAZZ CONCERTS.
TO LEARN ABOUT UPCOMING JAZZ LINEUPS, JOIN OUR EMAIL LIST BELOW!
---