2023 JAZZ ON THE BAY SUMMER CONCERT SERIES!
The 2023 season kicks of on June 24, 2023, with the Marlonius Jazz Orchestra!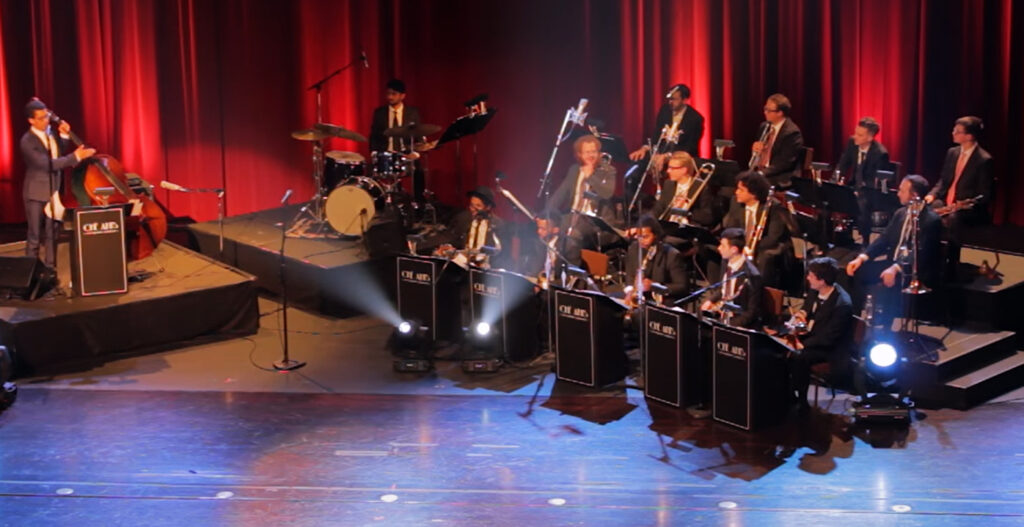 Thanks For Your Financial Support!
Each of the Jazz On The Bay concerts cost between $3,000 and $5,000 to produce. We rely entirely on your voluntary donations to cover the expenses.
As is our tradition, we will be passing the bucket at the concert, but if you would donate ahead of time, you will help lower the financial stress!
Thank you for making your donation to the next concert, using the usual support form below. If you would like to make an additional donation, please scroll up to the main menu, and click on "Donations To The Jazz Salon". This will also provide access to a receipt for your separate donation.
HOW TO SUPPORT JAZZ ON THE BAY CONCERTS
Angels
For past concerts, several neighbors have generously stepped up to contribute at the $250 "Angel" level for each concert. We are hoping again have at least 10 "Angel" supporters.
If you can afford to join the Angels, we welcome you gratefully.
For our regular supporters, I suggest a donation of $50. If $50 is too much for you, please donate what you can afford.
A donation is not required. Our goal is for everyone to have a great time, and be able to pay the artists and crew for all the joy they give us!
If you have any questions, please email me: Dave@JazzSalon.org.
THANK YOU!!!!
Questions? Just email me at: Dave@JazzSalon.org
THANK YOU FOR YOUR SUPPORT!
As a small "thank you", here is a video, from our last JOTB concert, in September of 2022, of Mary Stallings singing the beautiful classic, "The Nearness Of You". Just click to play.
TO RECEIVE OUR EMAILS
If you want to be added to our email list, so you know of upcoming Jazz On The Bay concerts, as well as other Jazz Salon events, please complete and submit the form below.