Friends and fans of "Queen B" –
I had the privilege of playing bass behind Barbara for over 5 years. I not only was reminded at every performance what a great artist she was, but night after night I saw her impact on the audience. They loved her singing, but they were moved by her humanity – how authentic and generous she was. Barbara gave everything, every time.
Friends and family of Barbara's have started a GoFundMe Campaign to raise $100,000 to endow Barbara's UCLA Scholarship, so that Barbara's legacy will include helping young singers. If the scholarship does not reach the $100,000 endowment level, it will be gone in a few years. If we reach our goal of $100,000, the scholarship will last forever.
My donation is the biggest amount I have ever given to a cause and it is in gratitude for every minute I was able to spend in Barbara's presence.
Our goal is to raise the money by Barbara's birthday, on September 10.
Please join me, Barbara's siblings, Cathy Segal-Garcia, Dan Foliart, Stu Elster, Rickey Woodard, Nolan Shaheed, Karen Mack Gloria Turner, and Barbara's friends and fans in making Barbara's legacy last forever.
Visit Barbara's GoFundMe site, by clicking this link https://gofund.me/1e813e79, clicking on the image below, or using the QR code.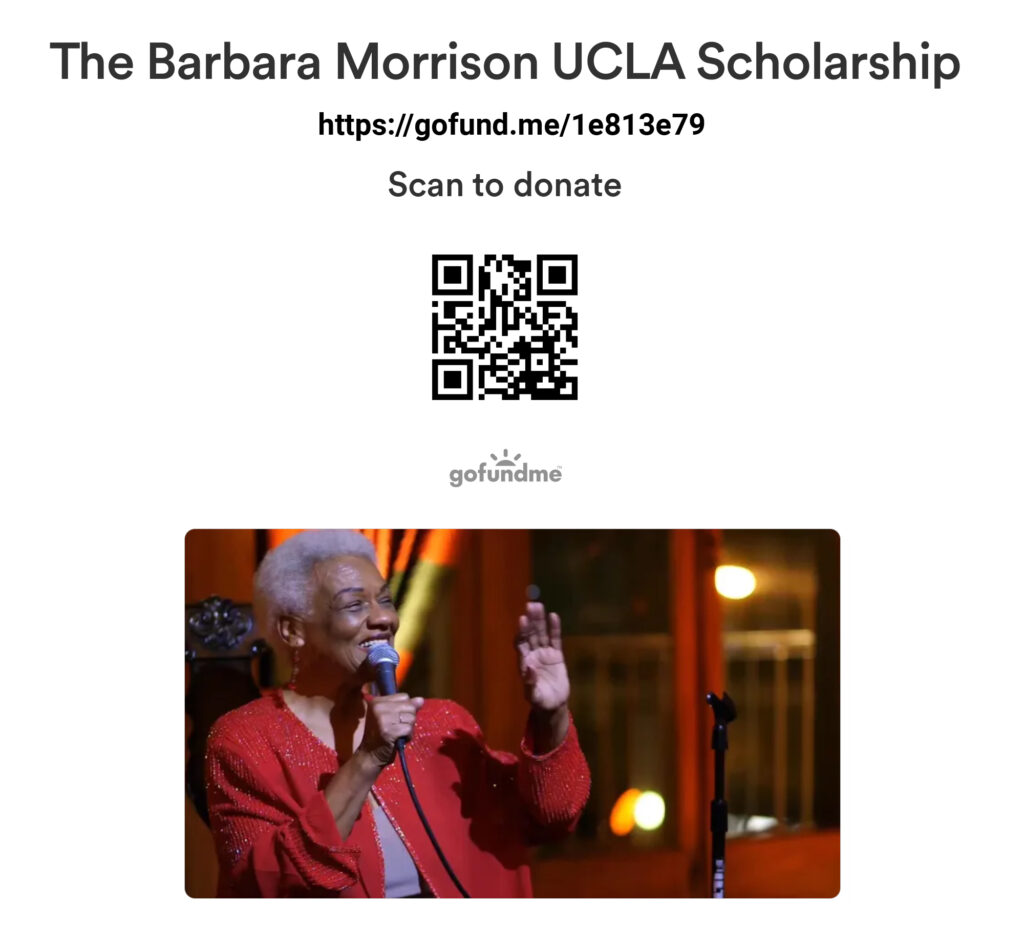 Read about Barbara's legacy, watch a video of Barbara singing, "The Very Thought Of You", and consider donating.
By clicking the "Share" button in the upper right of the GoFundMe page, you'll see all the easy ways there are to spread the word!
Please let me know any questions or suggestions.
Thank you!
Dave Ross