Click "Play" in the video window below to view the live stream from the April 23 tribute concert celebrating Betty Hoover and her 18-year A-Frame house concert series. The requirement of a password has been removed. You can fast forward to bypass the countdown clock.
This video will be available for viewing through Sunday, April 30.
Below the video is the beautiful program that Kyle Hoover prepared to memorialize the event.
If you would like to join us for live jazz at the Thursday Night Jazz Salons, just click the link, "Thursday Night Jazz Salon Reservations" in the main menu above, and scroll down.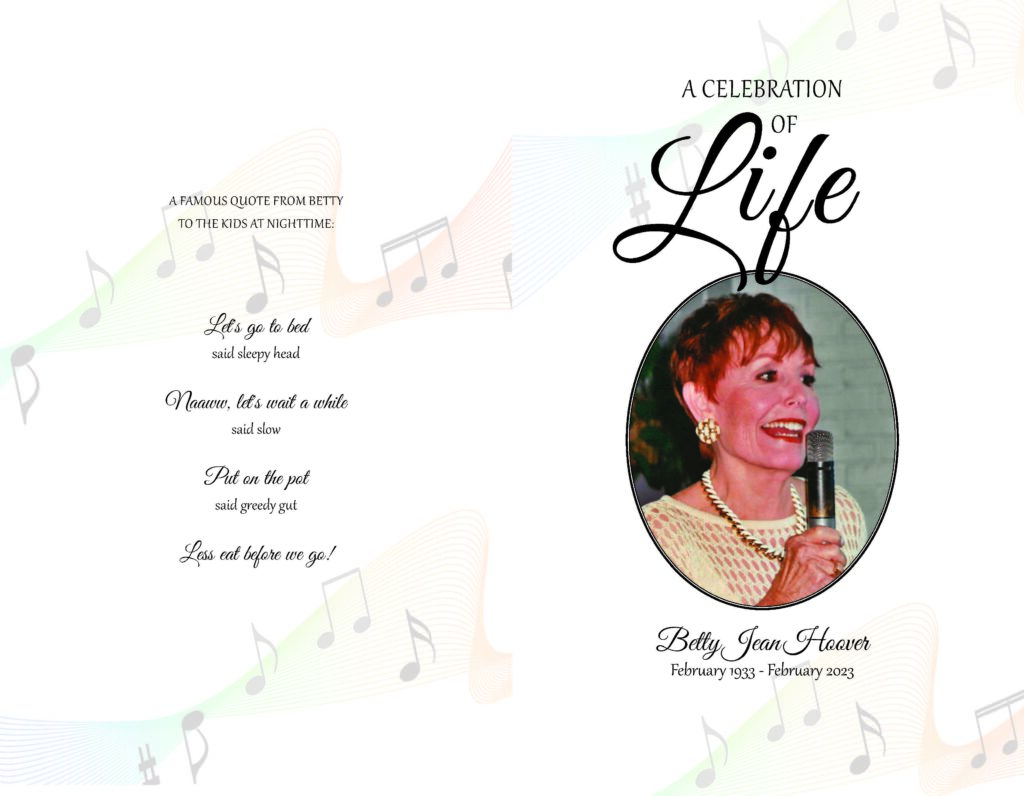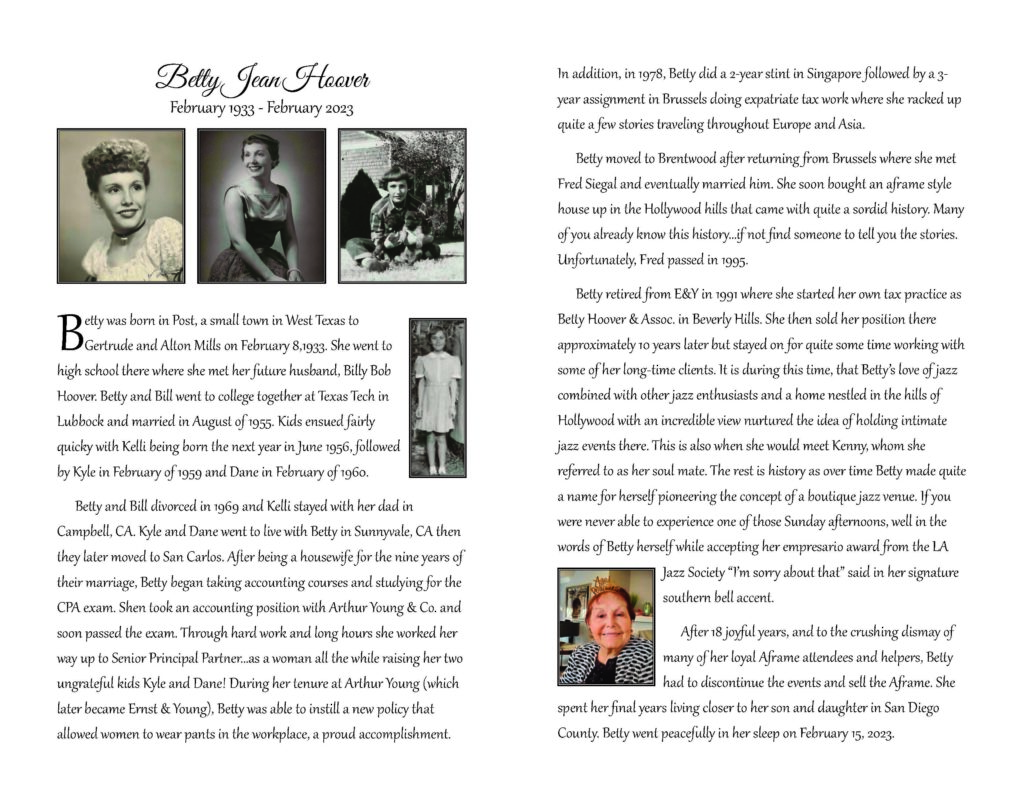 ---
Please complete the form below, if you would like to join our email list to hear about upcoming concerts.