Sunday, September 10, 2:00-5:00 PM (Pacific).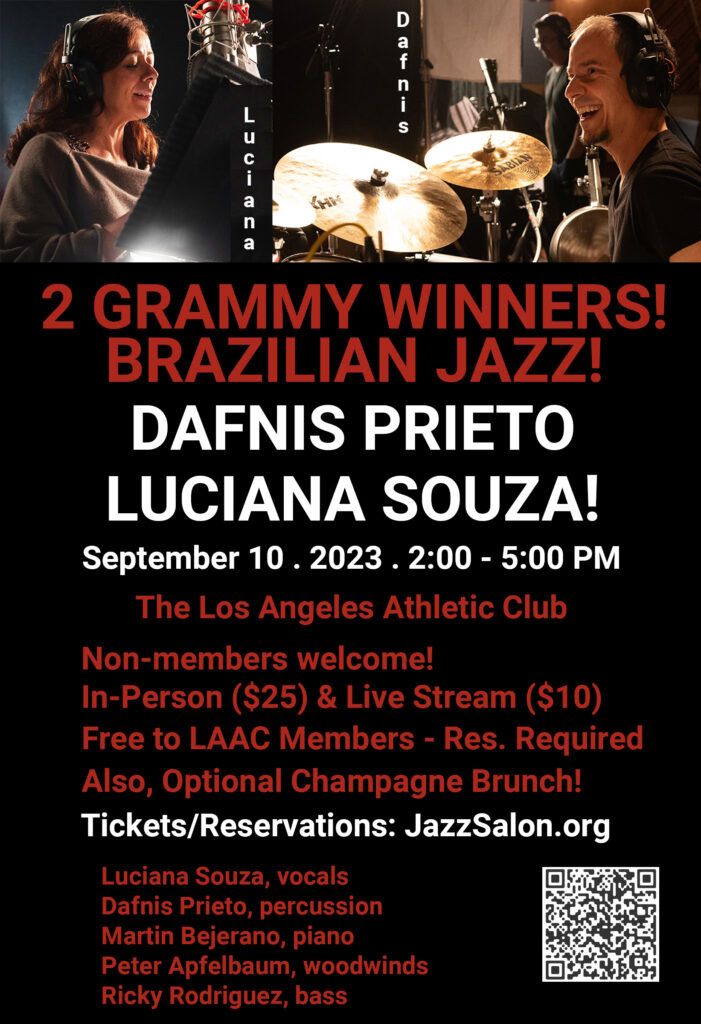 Dafnis Prieto and Luciana Souza
In this special collaboration, a top release of 2022, GRAMMY-winning Cuban-born drummer, composer, bandleader, and 2011 MacArthur "Genius" Fellow, Dafnis Prieto, unites with GRAMMY-winning Brazilian-born singer, Luciana Souza, for "Cantar", an album featuring exciting and fresh Brazilian-Cuban jazz!
Listen below to the beautiful song, "Amanhecer Contigo"!
---
Purchase Tickets and Make Reservations
We have kept ticket prices low! Please consider an additional donation in the ticket purchase form below!
Attend in Person, or by Live Stream!
$25 to attend in-person
$0 for LAAC members
$15/student
$10 to view the Live Stream
The different ticket options reveal themselves as you complete the form. We have kept the ticket prices low, so everyone can afford to attend, but to break even, we will need help with donations, which are tax-deductible (confirm with your tax preparer). The donation section in the form below is just after the section where you select how many tickets are are purchasing.
If you make a donation and would like to download a Donation Receipt for you tax records, you will find a download link in your receipt.
Be sure you enter the names of everyone in your party in the space provided in the ticket purchase form below, so we can make check-in easier.
If you have any questions, click on the Live Support button (lower right), or email: Dave@JazzSalon.org.
The concert will be presented in the 3rd floor Centennial Ballroom of the Los Angeles Athletic Club. Parking Garage entrance: 646 South Olive Street L.A. 90014.
An optional Champagne Brunch will be served from 11:00 to 2:00 PM, in the Invention restaurant (on the same floor as the concert) with the concert following, from 2:00 to 5:00 PM.
The Champagne Brunch menu is below and reservations are encouraged, by contacting Toni Mendoza, at toni.mendoza@laac.net, or 213 630 5200.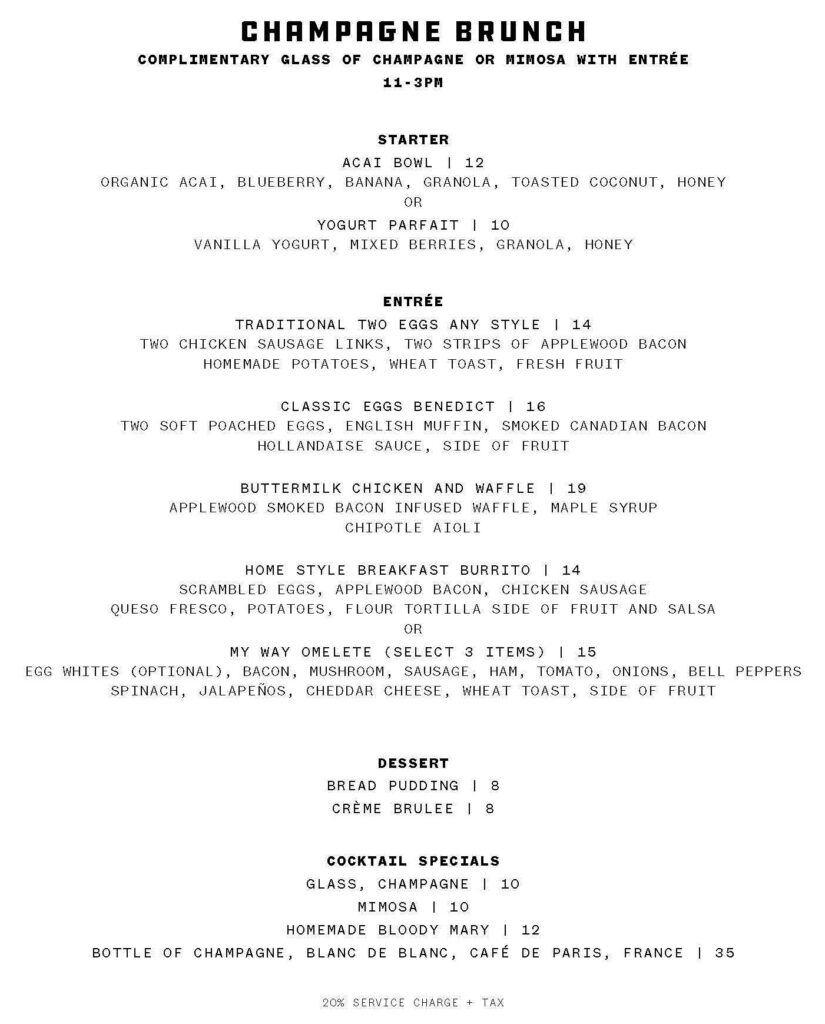 Beautiful hotel rooms are available at the club at a special discount rate. Call the front desk, 213-625-2211, and provide the guest code: JAZZ.
Secure, indoor parking is available at the club, 646 South Olive Street LA 90014, with a $10 validation. Valet parking available for $35, with validation.
---
Please complete the form below, if you are not already on our mailing list, and would like to find out about our future live jazz concerts.
---
---